Catamaran Cruise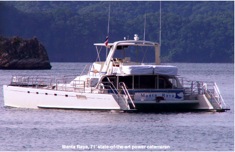 Also known as the Pacific Island Cruise or the Calypso Island Cruise, is a one-day boat tour full of adventure that leaves daily from Puntarenas, Costa Rica's major Pacific Port. Once on board the 71-foot Catamaran Manta Raya, you will cruise past some of the 23 islands in the calm waters of the Gulf of Nicoya, where you can see porpoise, dolphins, sea turtles and aquatic birds. Calypso offers two tour destinations daily: either the private reserve of Punta Coral, nestled in some of the world's last remaining Tropical Dry Forest and home for many species of wildlife including yellow napped parrots, and howler monkeys; or Costa Rica's famous palm studded, white sand beach Isla Tortuga (Tortuga Island). Once at your destination, enjoy the activities that include: sunbathing, volleyball, kayaks, bird watching or relax in a hammock. A wonderful gourmet meal is elegantly served accompanied with chilled white wine and live music.
Tropical Bungee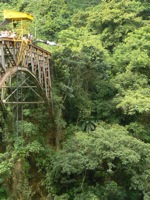 Offering bungee jumping since 1991. We are located in the Old Colorado River Bridge, it is 265 feet high, making it one of the highest bungee bridges in America. Tropical Bungee offers jumps every day with round trip transportation from San Jose. Our departures are at 8 a.m. and 1 p.m. Tropical Bungee only uses imported equipment and we operate under the strictest safety norms. We are "the" Bungee Jumping pioneers in Latin America with a great trajectory in this sport as well as in other adventure sports.Tropical Bungee is NABA certified to manufacture bungee cords.
ATV Tours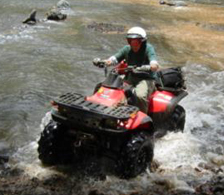 ATV tour is the perfect quick getaway from San Jose. All tours are conducted on private property with over 60,000 acres of terrain to explore. You will be taken up to one of the highest elevations in San Jose at over 8,000 feet above sea level. Past customers all say that your Costa Rican tour experience is incomplete if you don't go on this tour. There you will be able to see not only the most breathtaking view of the central valley, but you also will be able to see the Pacific Ocean as well. Ride through a rain forest to a high altitude coffee plantation and to a tropical dry forest. You'll also see some wildlife, and over 5,000 different kinds of plants. Your tour is conducted with state-of-the-art all-terrain vehicles, with experienced bilingual speaking guides. Paraiso Adventure Tours SA is currently the only ATV operator in Costa Rica with an ICT Action Adventure License. You can rest assured that your safety and well being are never an issue. As always we recommend that all tour participants be careful and follow instructions given by the guides We offer ATV tours for beginners, families and expert extreme drivers. If you enjoy sport fishing, rafting, outdoor adventures, canopy rides, this tour is perfect for you! Book online now and make this part of your Costa Rica tourism rainforests adventure experience.
One day round trip to Volcan Arenal La Fortuna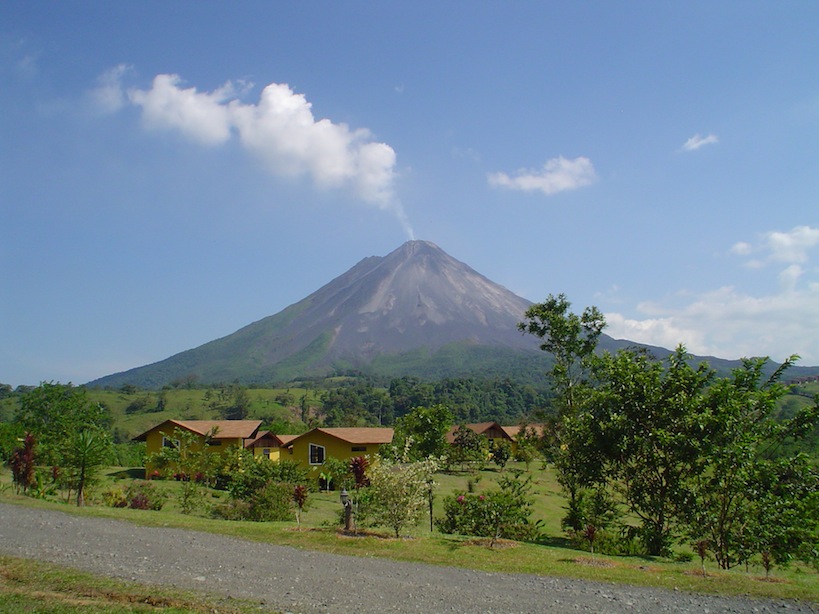 There you will enjoy the Hot Springs of the Water Fall at la Fortuna, along with the cloud forest of Costa Rica. 10 hour day, $250.00 round trip up to 4 people. *Private Van, only for guests of Hotel la Amistad*
One full day or 1/2 day Sport Fishing Herradura Beach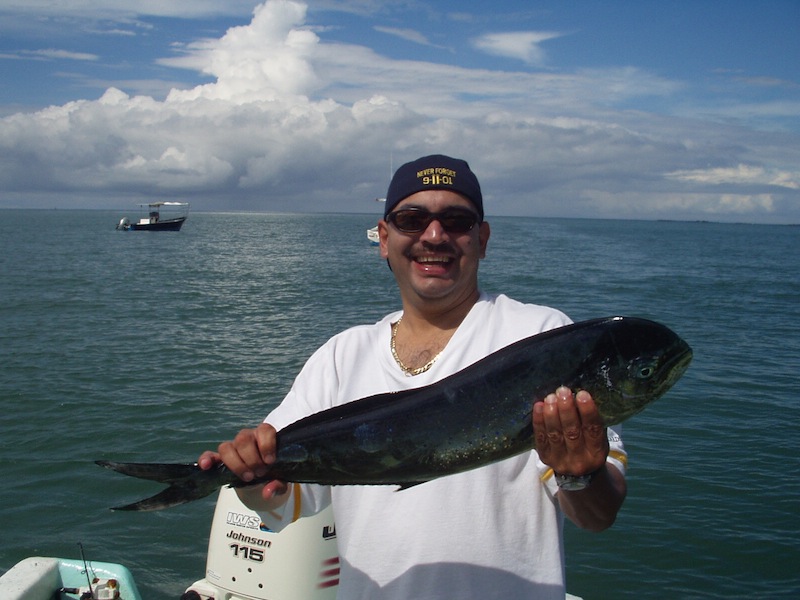 Includes drinks, snacks, captain and maid for up to 4 people. Speak with Alex for pricing.
Three on one tour of Coffe House, Poas Volcano and La Paz Gardens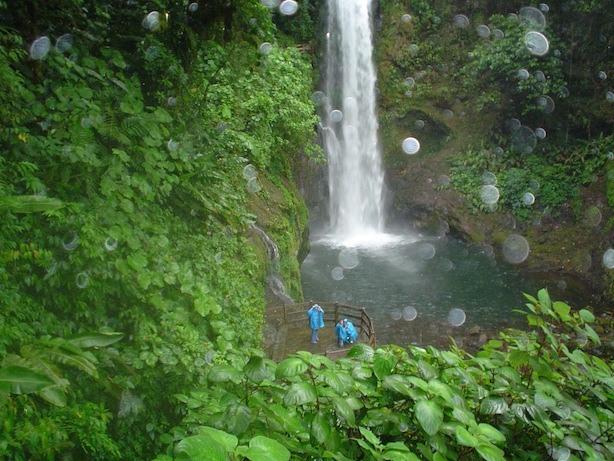 There you can see 2 waterfalls, hummingbirds, flowers, monkeys, snakes etc, etc. This is a 6 hour day, $150.00 for up to 4 people. Private Van, only for guests of Hotel la Amistad. * Add $35.00 for the La Paz Garde's and $10.00 entrance fee to Volcan Poas.
ATV Tours 1/2 or full day
$85.00 for 1/2 day or $130.00 full day with lunch.
City tours
$20.00 an hour including a visit to the Central Market and Escazu. Also the US Embasy, the house of the president of Costa Rica, the Central Cathedral and Sabana Park.
Canopy Tour at Jaco Beach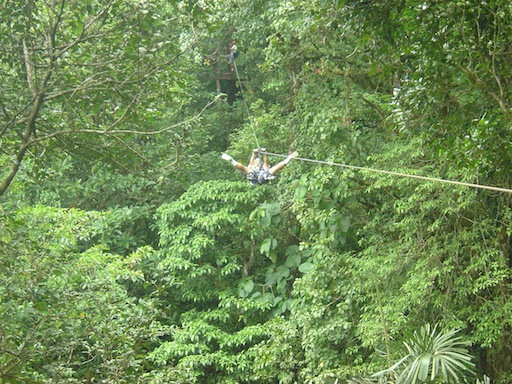 12 zip lines on the top of the biggest trees of Costa Rica with a view of the ocean, $200.00 round trip to the beach for up to 4 people plus add $55.00 for the Canopy Adventure.
Orosi Valley and Volcan Irazu
One of the most beautifull Valleys of Costa Rica, visiting the Basilica of Los Angeles and the Ruins of Cartago first Capital of Costa Rica. $140.00 up to 4 people or $89.00 per person.
Tour Request Form